A Family History
Claris-A jewellery, a family owned business nested in the heart of Monte carlo, was built by its founders Joseph and Clarisse Abdallah with their hearts and their hands more than 50 years ago. Their principles were to serve every customer with excellence and perfection, and their vision was to offer a personal buying experience for their clients with fine jewellery. Claris-A Jewellery has been the right destination for fine jewelry in Monte Carlo for many decades now because It embraces its customers with knowledge, integrity, passion and expertise. It has hold true to its legacy by offering a special and intimate jewellery experience to its clients, and by dazzling them with elegant and sophisticated collections.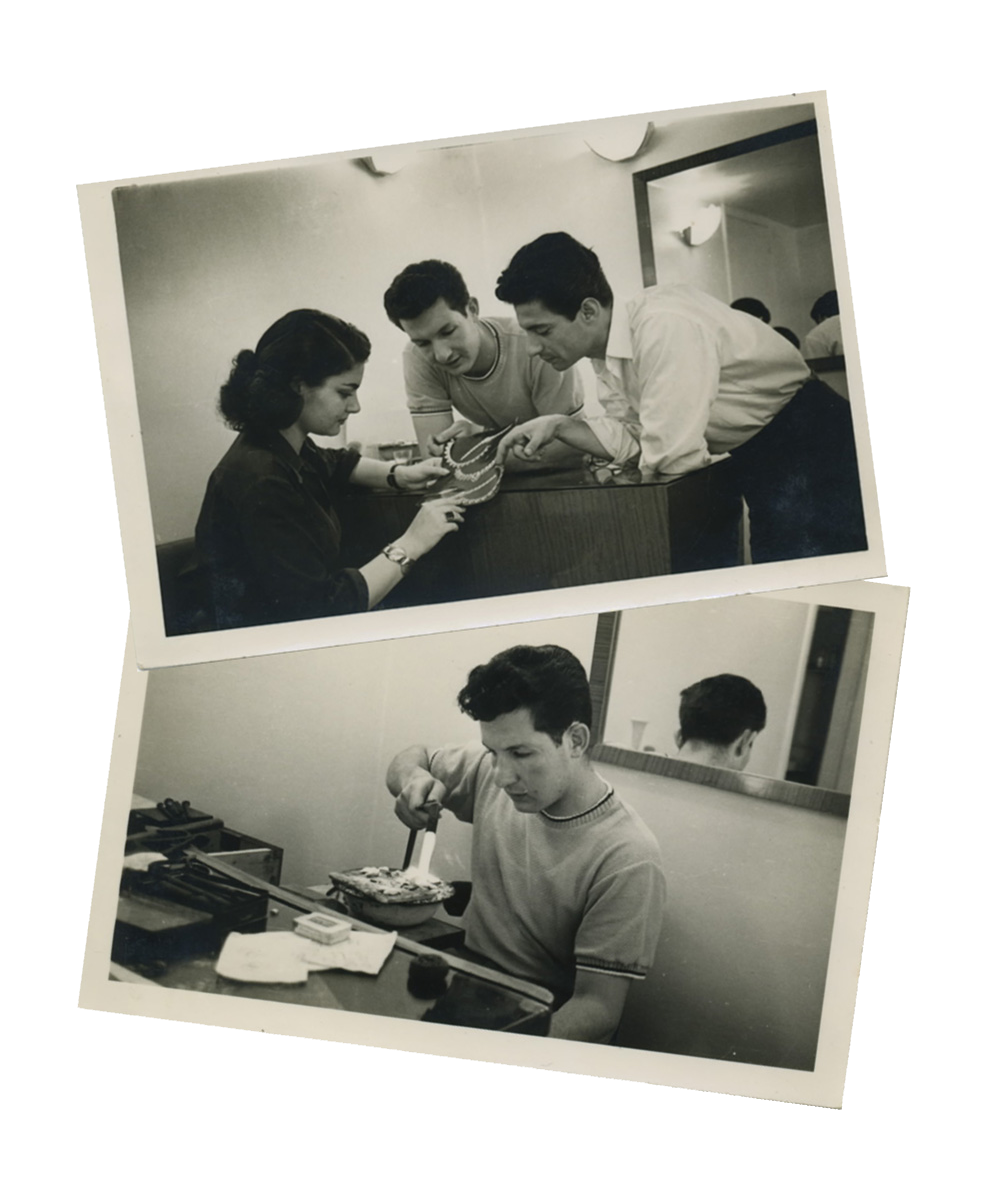 A Guenine Passion for Gemstone
Their son Roger, who was also enthusiastic about this business, furthered his studies at the GIA gemological Institute of America. He was equally motivated about the family business and started to play a prominent role in its success after his father passed away. He realizes that he had a real passion for fine gemstones and truly enjoys bringing those stones to life in fine jewellery. Most importantly, he is fully aware that true achievement comes from the satisfaction of his clients.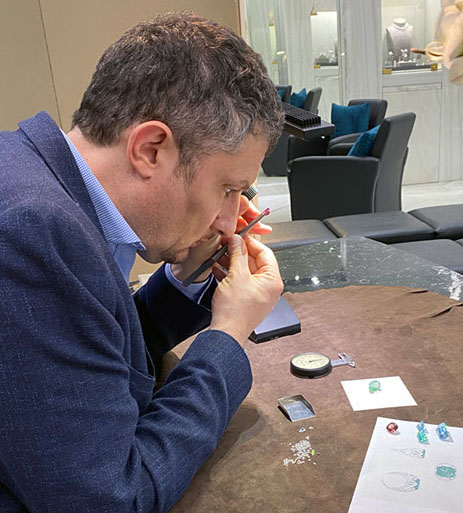 Skilled Expertise
Today, with Roger and his wife Saida, Claris-A's vision is to offer a personal buying experience for its clients with fine and beautiful jewellery for the most discerning of customers. It grew a worldwide network of manufacturers and designers that gave it a loyal following of clients over the years. Roger is continually expanding his position as gemstone specialist in Monaco with a carefully curated collection of exquisite stones and jewels. Claris-A's long experience in gemstones design works hard to bring your jewellery vision to life. Its mission is to provide an intimate boutique atmosphere where the strength of its expertise makes your jewellery and your experience truly special! Every special jewel that leaves Claris-A is a labor of love and exceptional artistry, our goal is to be your jewellery sanctuary and your source for celebrating the joyous occasions in your life. If custom design is not your need, we have many other pieces in stock from the latest on-trend designs to one-of-a-kind statement pieces.